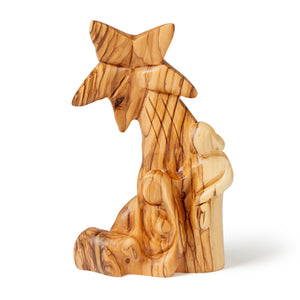 This eye catching statue has been hand carved from one single piece of olive wood in the Holy Land, Bethlehem. The high quality finish of this unique piece gives this sculpture a truly magnificent feel and would look fantastic in any home this Christmas.
Approx size: 15.5 x 9 x 5.5cm

Please Note: All our products are hand carved from individual pieces of olive wood. Therefore each piece is unique and will have slight variations of colour and grain from the images shown. There may also be slight variations in weight.