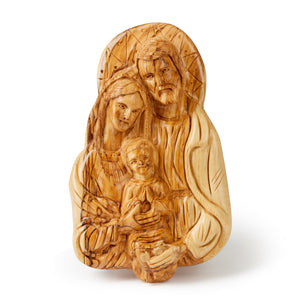 This exquisite plaque has been skilfully hand carved in the Holy Land, Bethlehem. This would be a beautiful feature in your home, or to be given as a thoughtful gift.

Approx size: 24 x 14.5 x 6 cm

Please Note: All our products are hand made from individual pieces of olive wood. Therefore each piece is unique and will have slight variations of colour and grain from the images shown. There may also be slight variations in weight.